Phelt'n Fizix > 12.27.2004 > Cogan Fest 2

Our third show EVER was at Cogan Fest 2 in South Euclid . The band got there several hours ahead of time, yet they were late. Among the 50 or so TOTLLY HOT BABES we found that we have about 7 #1 fans right now, so we will have to weed a few out over the next few shows.

If you have been to all 3 PF shows, let us know.

And for those 7+ #1 fans, we played a great show. among favorites like phelt'n phunk and como 2 pel tootay, we mixed 2 NEVER BEFORE PERFORMED songs: 5 days in a week and V8A bread... plus the ALL NEW Fizical Edukation... and Bad Boy for Life

and of course...
The greatest part of the night, and possibly THE GREATEST MOMENT EVER IN THE HISTORY OF HUMAN EVOLUTION was when EVERYONE (everyone) clapped along and sang HOOPTY!!!!!
check out www.indabib.tk for more crapf from the show


SETLIST
pheltn' phunk,
como,
5 days in a week,
v8a bread,
fizical edukation,
bb4L,
hoopty

thanks to the unoffical Pf website for the setlist!!!

~**' SEXY PIX `**~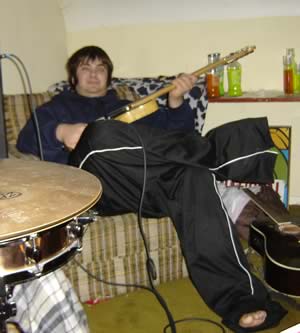 Nick likes to "TUNE UP" before the show!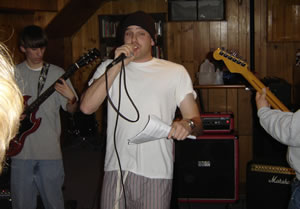 NOW YOU KNOW!




3 best members ever!




Ask the Club. PF. That's What's Up.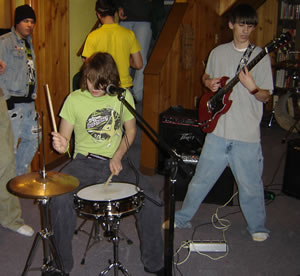 Joey likes to JUMP AND PLAY!!! (pay no attention to the men leaving via the stairs)
for lifesize prints of these photos contact us at pf@weenieroast.net and send some cash we will send them to as soon as we get to kinkys.
DA Band
Chris
JOE
Mike
Nick

Albumz
Hoopty
Fiz Ed

NewZ
PF News
Archives
History
media
Bling bling

Live PF
WPN
Rhythm Room
Cogan Fest 2
Some Show

Other CraPF!
indabib
myspace:pf
(un)Offical PF
WEENIE ROAST
Email Us
PhOSERS!
FeltonRoad.com
TheFizix.com
Felton Fire
PF.com