Phelt'n Fizix > The Band > Chris

Name: christopherobin
Age: 26 .
Location: Shitcago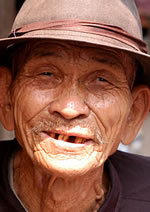 Chris damn near broke up the band. It's easy this way you can just lay it on the CST. (Central Standard Time). Really we're just waiting for the rest of PF to get up get out and get in and then we'll be RAWKING out Chicago.

Too bad topper'll be 35 by then.


no one knows.
You are visitor number 1 billion.




DA Band
Chris
JOE
Mike
Nick

Albumz
Hoopty
Fiz Ed

NewZ
PF News
Archives
History
media
Bling bling

Live PF
WPN
Rhythm Room
Cogan Fest 2
Some Show

Other CraPF!
indabib
myspace:pf
(un)Offical PF
WEENIE ROAST
Email Us
PhOSERS!
FeltonRoad.com
TheFizix.com
Felton Fire
PF.com