Phelt'n Fizix > Stuff > History

Phelt'n Fizix formed in 2004 when some guys who lived on Felton Road decided to make a band. THey liked the name FELTON PHYSICS because they lived on FELTON RD but then they decided to switch the letters around because THEY ARE NOT DORKS. They practice in their Mom's attic or sometimes somewhere else if they're allowed to

AND THEY ROCK OUT TILL THIS DAY!!!!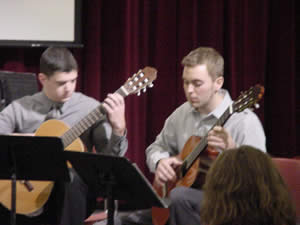 Some DORKS who are not in Phelt'n FIZIX
and do not know how to do
SWEET GUITAR SQUEELS!!!



DA Band
Chris
JOE
Mike
Nick

Albumz
Hoopty
Fiz Ed

NewZ
PF News
Archives
History
media
Bling bling

Live PF
WPN
Rhythm Room
Cogan Fest 2
Some Show

Other CraPF!
indabib
myspace:pf
(un)Offical PF
WEENIE ROAST
Email Us
PhOSERS!
FeltonRoad.com
TheFizix.com
Felton Fire
PF.com