Phelt'n Fizix > Archives

This is our old CraPF that no one will ever read!!!
July 23 2005OKay well it's been like 5 months since we release Fizikal Edukation. Still waitng on the guys at PheltPad studios to mix the other songs.

In the meantime, feel free to email these guys and bust their ballz about it nick mike joe. OR send them Instant messages (AIM) nick mike joe

June 27, 2005
Nearly a month after the release of the single 'Fizical Edukation' - Phelt'n Fizix is in the new putting the finishing touches on their long-awaited Sophomore album. We thank our tens of fans for their patience and support through this tough time.
We were in the studio yesterday when the cops came (we're still not sure who called them...) but undeterred, the band moved the equipment to a new location.

Look for the Album to hit local cd burners by next week.

May 30 2005
It's here. Get the first single off of Fizical Edukation, 'Fizical Edukation' for a low low price of free!!! Also be sure to check out the Fizical Edukation page for the lyrix!!!

Fizical Edukation - mp3 (2.75 mb, 3:00 running time)

May 28 2005
The band was in the studio today. Fun stuff. Stay tuned for the 1st Single off of Fizical Edukation, "Fizical Edukation"!!! (and totally hot pix from the studio!!!!)
May 26 2005
The Show Scheduled for this Saturday has been canceled. They said we were too sweet and Arlene would probably call the cops.

The band might start recording songs real soon.
Probably Track list for 'Fizical Edukation'
1. Fizical Edukation
2. North, South, East, West
3. Arlene
4. Drag Racing Memories
5. Untitled Beach Song
6. Chineese Macaronni



May 22, 2005
After a long break, the band was at the studio. A short practice led to an encounter with the SEPD and the band was forced to move to a new practice location.

Inspired by the events, the band wrote the new song "Arleen" - other songs that have made progress include "Fizical Education," "Chineese Macaronni" (working title), "The Beach Song" and "Drag Racing Memories"

The band may have a hot new show on Friday May 28th, so stay tuned for Totally Sweet Details!!!!
MAYO 4 - 2005
rumors say that chris still has BOTH his testicles... so this should be a big month for the PF. The brothers Tysh are going to SC and Joe is going to RAWK OUT on the shores of lake ERIE. watch out for PF this summer.
HOT NEW LYRIX| !!!
shut up. quit yappin.
you know we never made a dollar from rappin.
this year, we're going platinum.
ain't a damn thing you can do to stop it from happnin'
blah blah some filler stuff. i just mad thie shirt. we went to taco bell last night and we mixed ideas and this was one of them. you can buy some if you want because i'll admit it is pretty swett.
should we put the website on the back? change the words? XXL BIACTSH???
What do you think of the shirt? let us know.
| | | | | | | | | | | | |
| --- | --- | --- | --- | --- | --- | --- | --- | --- | --- | --- | --- |
| | | | | | | | | | | | F |
| | | | | | | | | | | | I |
| A | P | R | I | L | | 26 | | 2 | 0 | 0 | V |
| | | | | | | | | | | | E |
ITs true it's true, Phelt'n Fizix will be headlining Shanty Fest in South Euclid on Saturday August 6th. There will be a bunch of crappy bands and FREE FOOD!!! (Well, Free for 5 dollars)
Do your best to Not Be A Dork and get to the show!!!
www.iloveshantyfest.tk or shantyfest.tripod.com


April 13, 2005
Is it true? Has an unnamed bassist been added to the Phelt'n Fizix roster? Only time can tell. While the least of his problems may be that he isn't actually from Felton Road, he has taken it upon himself to learn several PF songs, without pay!
In the meantime, there are a few sites for you to rock out to:
fansite: www.myspace.com/pheltnfizix
shanty fest: www.iloveshantyfest.tk (or here)
felton fire: www.feltonfire.com


April 4 2005
Don't tell the fuzz, but PF will be performing at least one TOTALLY SWEET GIG this summmer... in the SUBURBS!!!!

stay tuned for mo info.
We like to keep our fans entertained, so here we pressent to you, the first every PF Here's LOOKING at U segement.
Here's Looking @ You

keep looking....

Joe

George
Harrison

Nick

Chewbacca

pf.weeniroast.net/hidden.php

Mike

Shaggy

Chris

Brad
Pitt
So here's the general updates: big show this summer, fiz ed (2nd album) this summer, hoopty refurbished this summer, oh ya and now we have ARCHIVESSSS!!!!

we'd also like to give a shout out to Pike & Fisher business and legal publishers for snatching up www.pf.com!!!
March 23rd 2005
Hey fans. I know we haven't updated the site in a while, but the band has been on a bit of a break. With Mike and Chris living out of town, it has been a time of great reflection. We hope to harness our energies and make some sweet guitar squeels soon!!!
In the mean time, we wanted to let everyone know that we are working on our 2nd album (Fizikal Edukation) and we are also remastering the Hoopty album. Also, check out the Unnofficial PF website for some undercover news.

We are looking for a re-title for the album. If you have any ideas, let us know. In the mean time, vote for your favorite:

2=3=2005
SUP BITCHES.
Mike is 19, Nick is 17... Joey is 12...
and we might have a bass player in the makes.

as he says:
"u dont need to have any skills to play in pf"

ANYWAY - WE'R remastering the HOOPTY LP.
What's the title gonna be?
>Hoopty 1.1
>Hooopty 2.0
>Hoopty Remastered
>Hoopty Poopty
>Poopy Doopy
It's up to you. or me. either way.
CHECKECK BACK SOOOOON>


01-15-2005
Breaking Newz
PF Just got a TOTALLY SWEET thing for the computer so our 2ND album will sound way better than HOOPTY. If you liked The Hoopty EP then you will totally like the Phizical Edukation EP EVEN MORE!!! check the counter in the right hand column to find out when ou r next album is coming out!!!!!
HOT PIX OF COAGAN FEST NOW AVAILABVLE!!!!


Januberry 11th (05)
Well it's a new year, and if you missed PF at CoganFest 2, you missed a historic performance. The audio recording was shoddy, but we will have some TOTALLY SEXY PICS up real soon. honest.

The band jumped and played, and then they played some more. The first performance of Fizical Edukation, among others. We were also shocked at the number of #1 fans that we have!!!

check out the coganfest 2 page.
damn you wish you were there.
14 December 2004
We would like to give a shoutout to all of our fans who have taken the PF Groupie QUIZ . you know. all of our incredibly smart fans, the same ones who have names like:
> LAURALOVES THE TYSHS (TYSH'S?)
> poop
> hulio@largepenis.org
> Kelly plus james plus Kyle

hulio@largepenis.org? TYSH'S? Smarty Pants!


December 9 2004
Just so everyone knows, Phelt'n Fizix will be performing LIVE at Coganfest 2004 on December 27th. Seating will be limited, so only the most loyal groupies will be able to attend. Please send your proof of groupie love to groupielove@weenieroast.net
in related news, you can check out the scores to our groupie quiz.
take the quiz.
check the scores.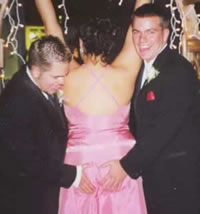 DECEMBER 2nd 2004
PF may be rocking out on
~* December 27th OR 28th!!! *~
Stay tuned to OUR WEBSITE for all the Ass-Grabbing Details!!!


nov202004-
DEAR-MIKE
THE>CLOCK>IS>TICKING supbiach.nospacebarhowyoulikeit.
takethequiz


nov 16 2004
NEW FAN GUIDE
if you are a new fan of phelt'n fizix, here are the steps to take in order to become a groupie:1> get hoopty live (mp3) right click to save
2> look at the lyrrics from hoopty (the album.php)
5> download hoopty the album.php (not the live songs)
5.2> ignore the songs you just downlaoded and go to step 6
6> checkout the wpn and rr pages
76> downlaond the rest of oru live songs
9> Take the GROUPIE QUIZ <---
r- rock out
m - email our page to all your friends !!!
NOV 14 2004 - UPDATED



be sure to check out the ALL NEW 'THE LEAK' page, featuring hot new work from Phelt'n Fizix. Be the first homie in your hood to cop the new joint and bang it on your dubs. *November 7, 2004 *
We'd like to thank our tens of loyal fans who came out to The Rhythm Room on Friday night to see us RAWK! As usual, we were jumping around and playing!

The night started off in exciting fashion as Chris and Mike walked in at show time and got RIGHT ON STAGE!

WE played a lot of songs off of Hoopty and attempted 2 new songs. The new songs had never been practiced as a whole band so that went pretty well. Then the sound guy said that it's "too bad you don't have all your equipment." - What's he talking about? We've added 2 live songs to the available song list, so check it out!


----EVEN MORE BREAKINGER NEWS----PF WILL PERFORM LIVE AT THE RHYTHM ROOM
*TAYLOR AND CEDAR* RD
CLEVELAND HTS OHIOFRIDAY NOV.5.2004 @ 8PMCome hear:
=>several classics
=>all new 'pf song 1'
=>top secret cover biznatch.
-----------

Breaking News: If you type 'sweet guitar squeels' into google, you get our website. see here.

October 23 , 2004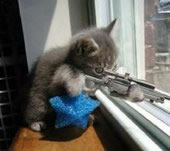 MIKE has been putting in some work. PF may be playing a live show at The Rythem Room in Cleveland Heights Ohio on Friday November 5th... If Chris' broke ass can get up to town. NEvermind that we haven't practiced as a unit since a Wild Passionate Night. If we do play, then look for the debut of a currently unwritten song!!!

More updates as the date nears.


--- OLD NEWS -----
Rumors are beginning to swirl about Phelt'n Fizix next album, tenitivly titled "Fizical Edukation." The unOfficial PF website is reporting that PF may be getting some ~*MAJOR AIRTIME*~ on BGSU radio, so if you live in Bowling Green, be sure to tune into whatever that station is. If you don't live in Bowling Green, move there or download our songs and listen to them on your computer and talk like a DJ and pretend that it is WBGSU.

Just say it like this:
"You're listening to WBGSU radio home of the fighting Jobbys."

Joe has be working on a lot of new, totally sweet riffs for the band. Meanwhile Nick has been
A> Sitting at home watching his Star Wars DVDs
B> Working at Skyrine Chili
C> Going to school
D> Both A + B
E> All of the above

We will be updating the website the website over the next week or more so be sure to check back for TOTALLY lame SWEET UPDATES!!!!!